Mass Effect was one of my favorite video games of the past ten years. BioWare has never struggled to make a compelling universe I would love to spend 40 hours in and they've been at this for almost twenty years. Mass Effect 3 marks the 3rd chapter (surprise!) in an original Sci-Fi trilogy they started on the Xbox 360 back in 2007. With the promise of importing saves, streamlined combat, and online multiplayer, it was hard to see how it could disappoint. Now I can see it very clearly.
Mass Effect's story starts where the last game left off. You dealt with the collectors and the council is finally ready to accept your warnings about the Reapers now that they're already on earth making humanity their bitch. The Reapers are a race of machines who show up to harvest all life in the galaxy every 50,000 years for some mysterious reason. After reiterating what a thick skull the government has for not heading your warnings about this impending doom earlier, you decide to help anyway for the sake of mankind and you're off to save the galaxy once again.
It becomes obvious quick that you're not going to kill an army of machines the size of skyscrapers by shooting at them, so you and your crew set off to find an alternative method. You find plans for a device called the Crucible left in some ruins by the last civilization destroyed by the synthetic jack asses. They didn't have time to finish building it before the pwnge, but evidence shows it could be a weapon used to destroy the Reapers and break the cycle for good. It's the only chance you have and there's no way you're winning this war conventionally.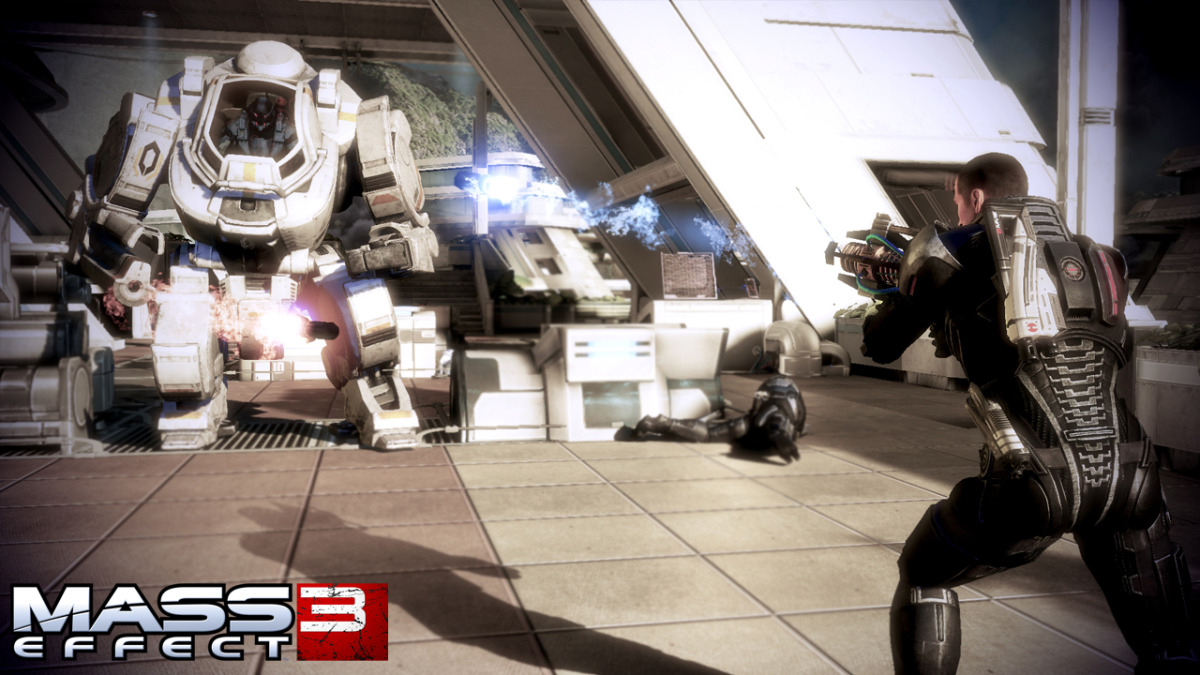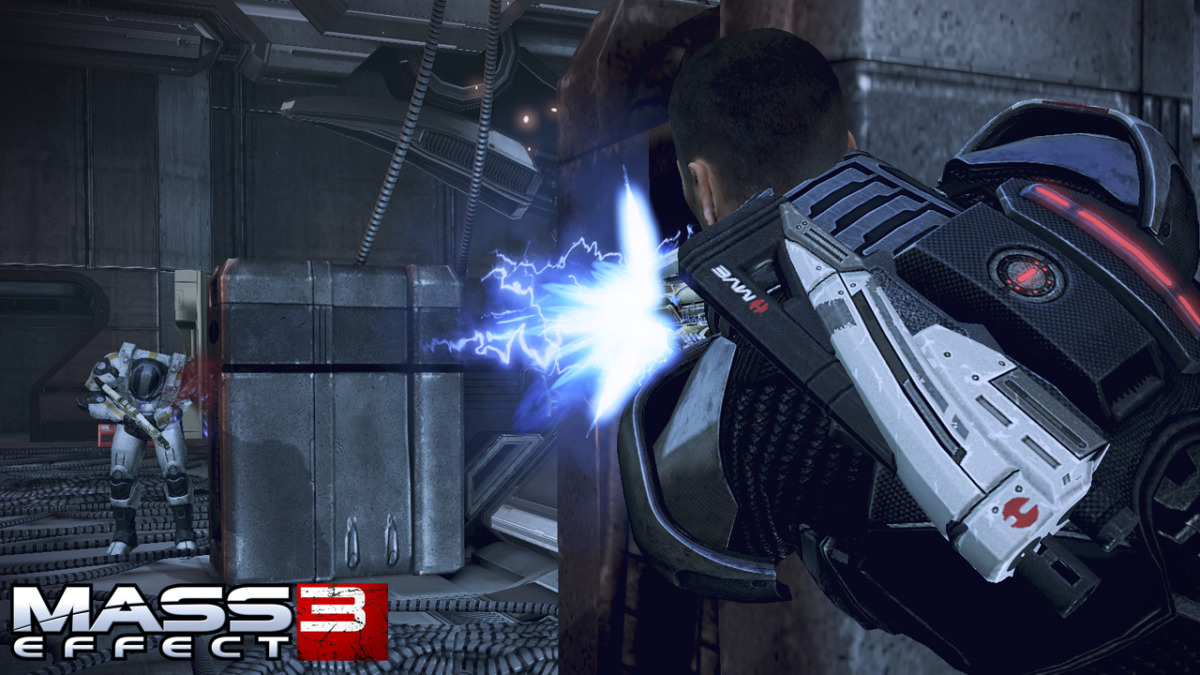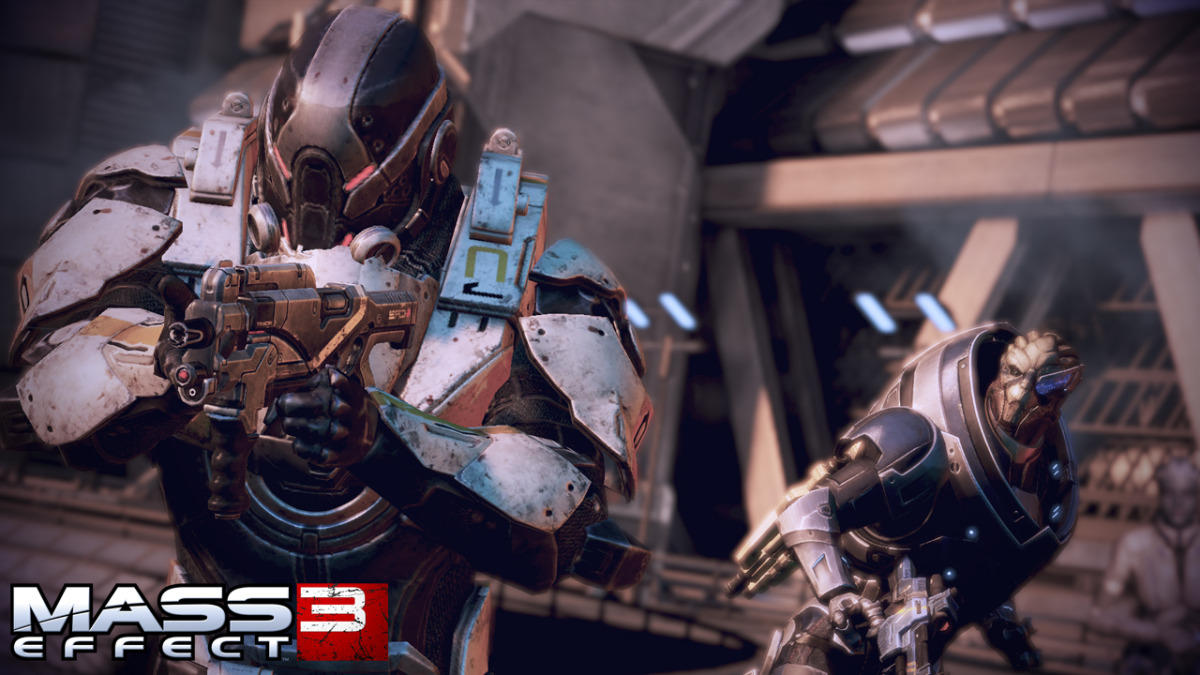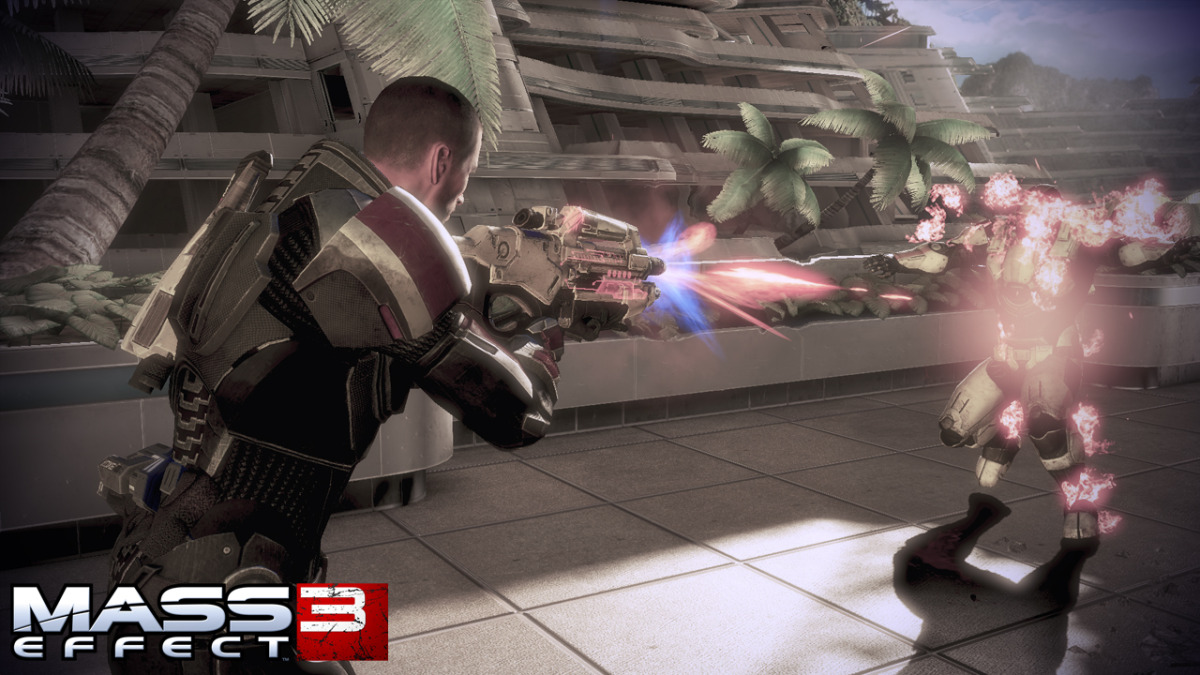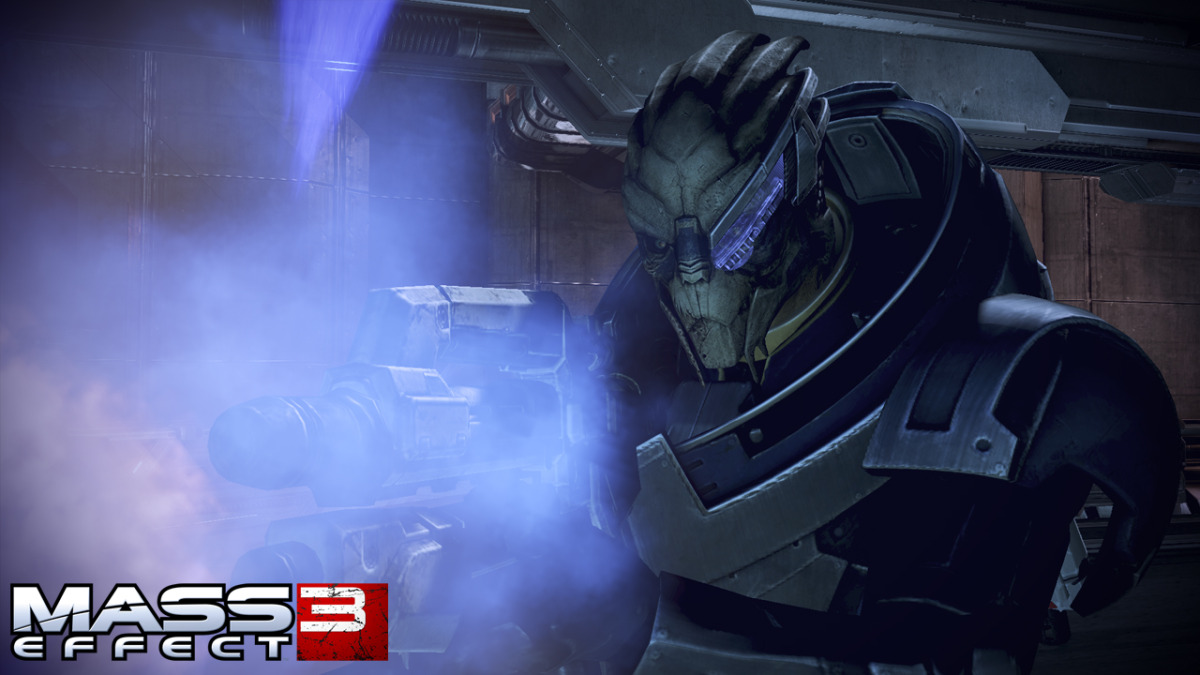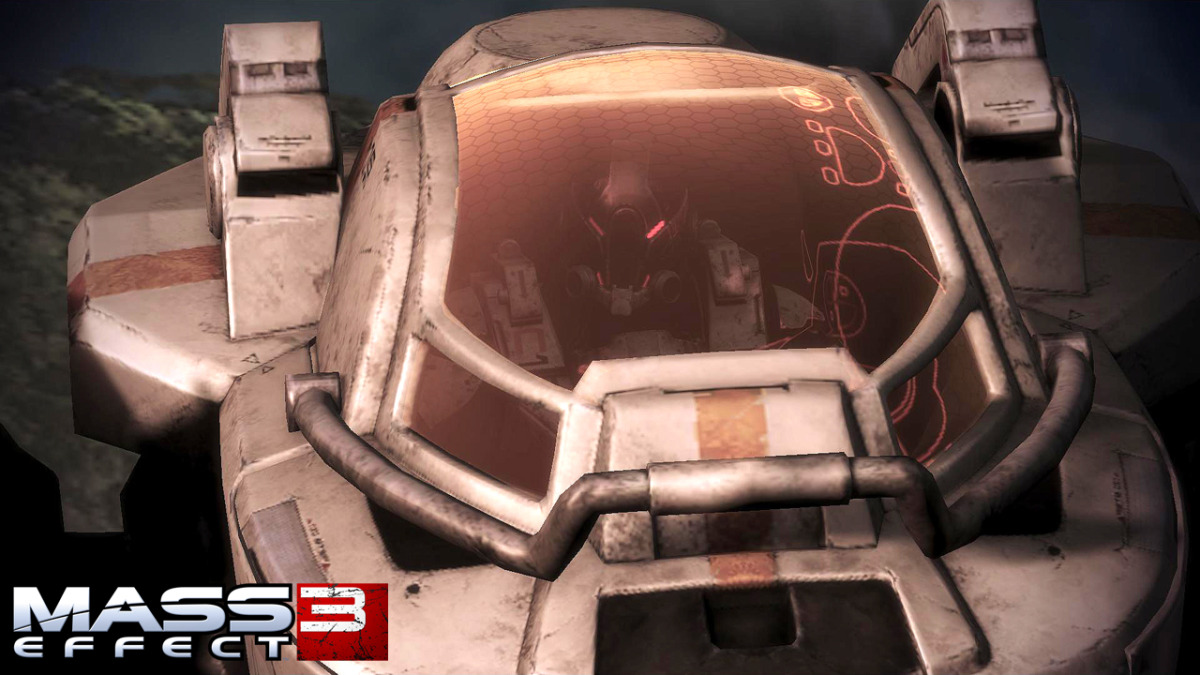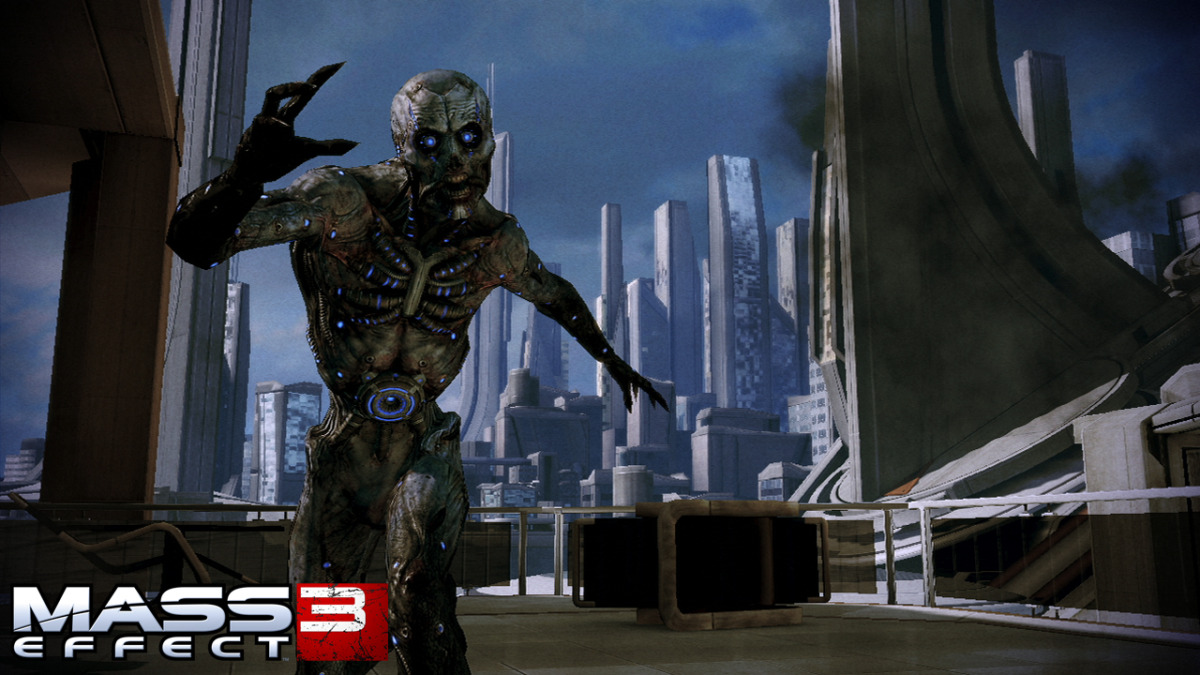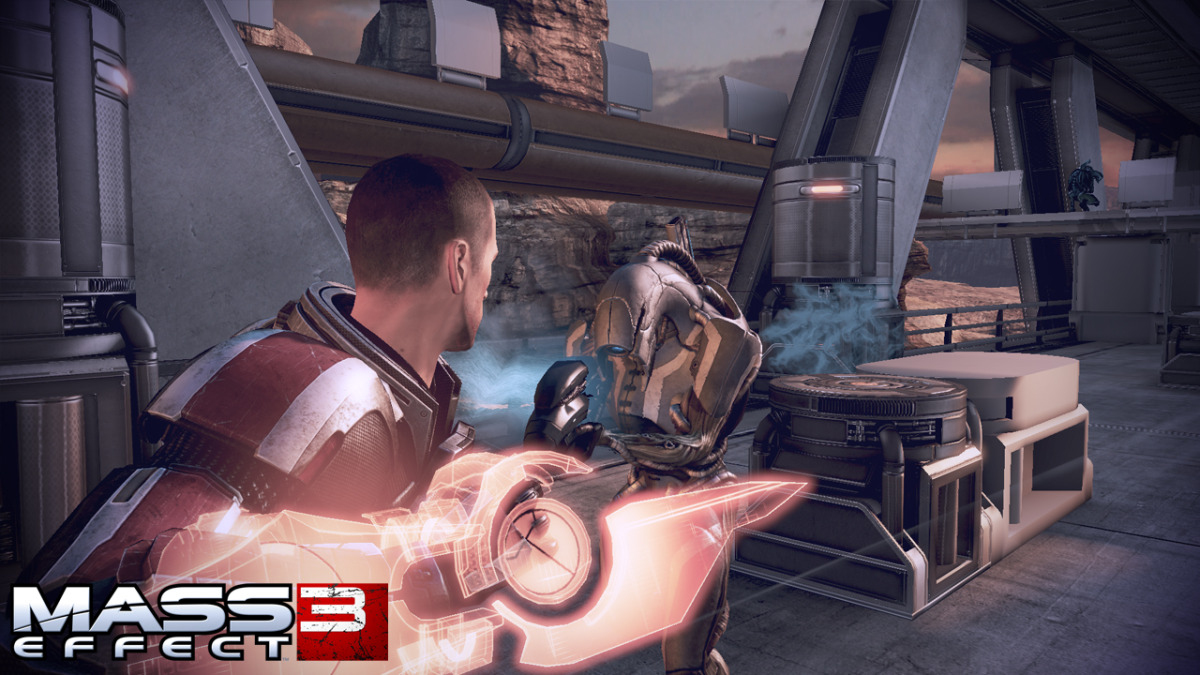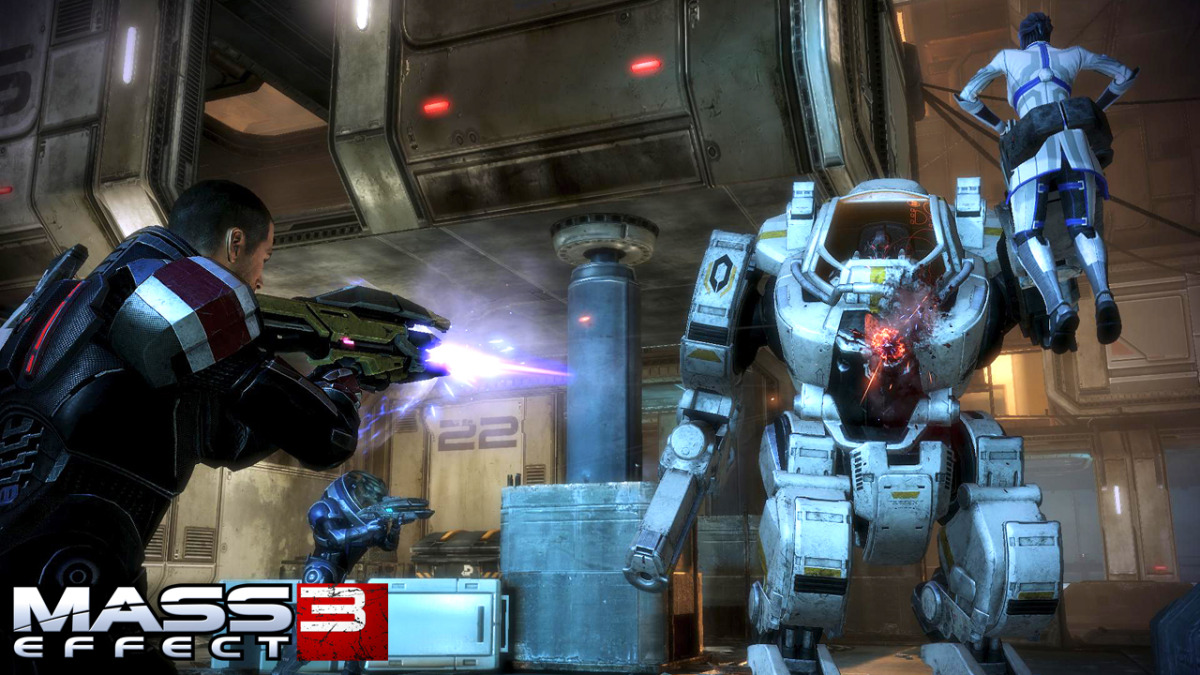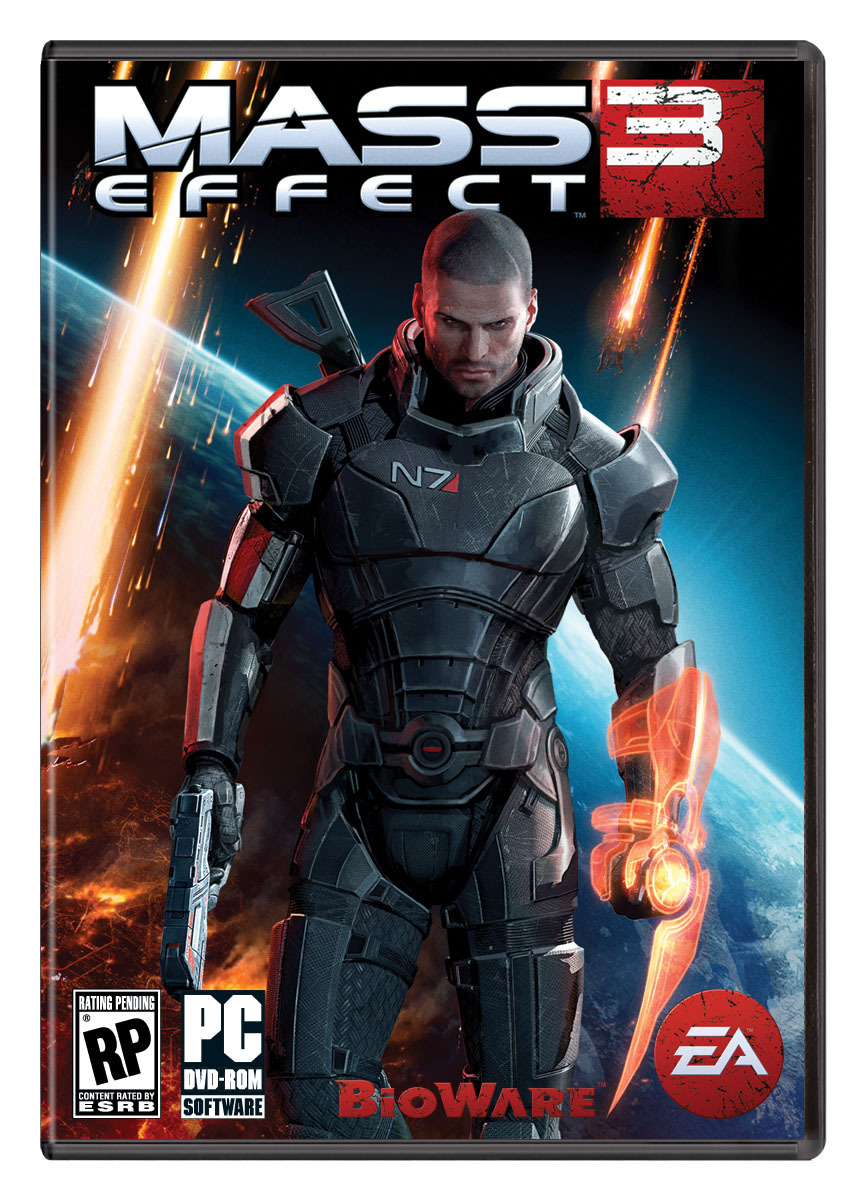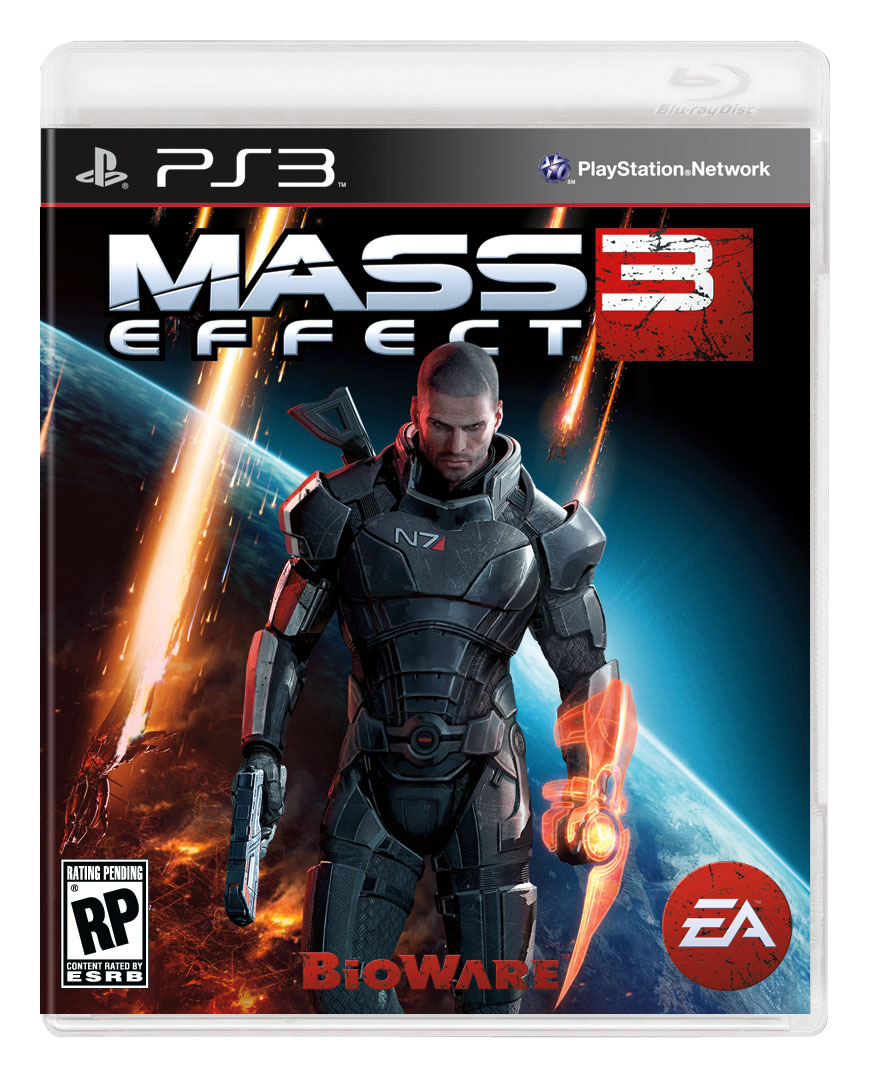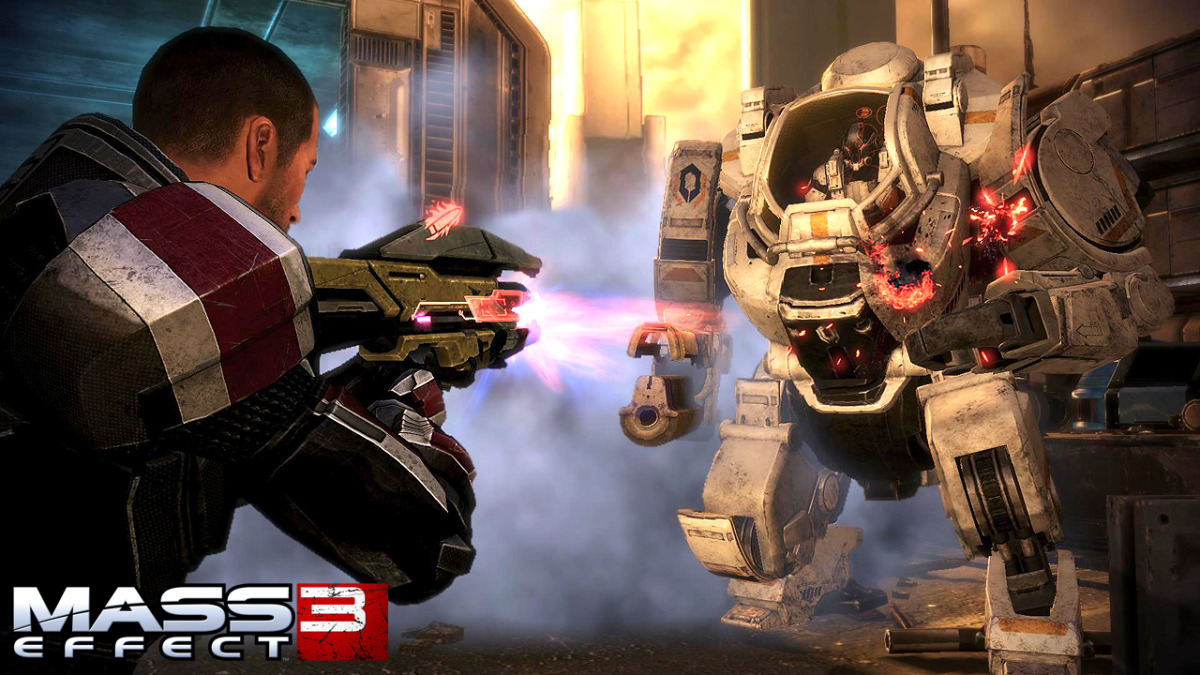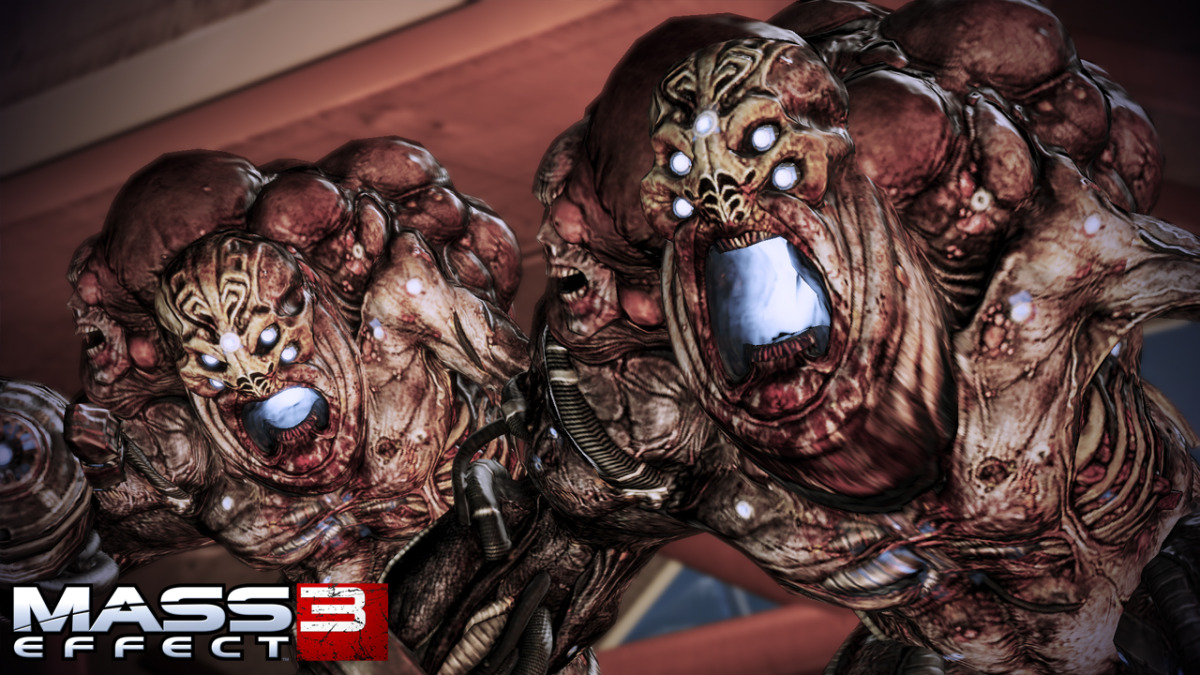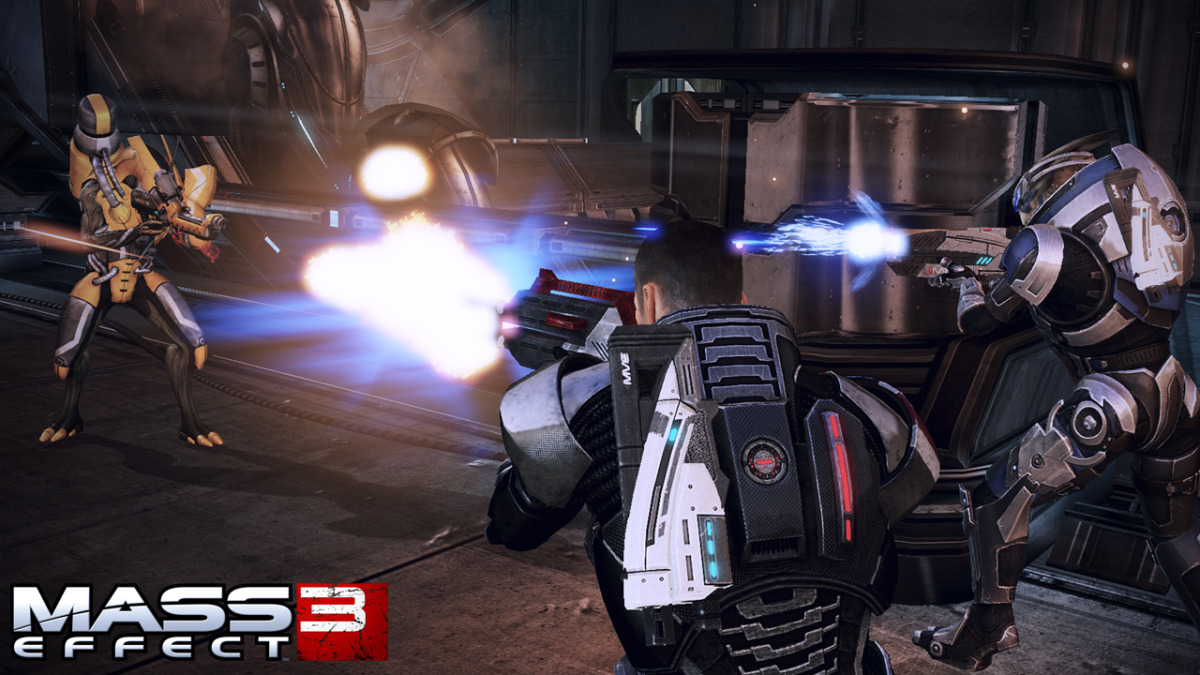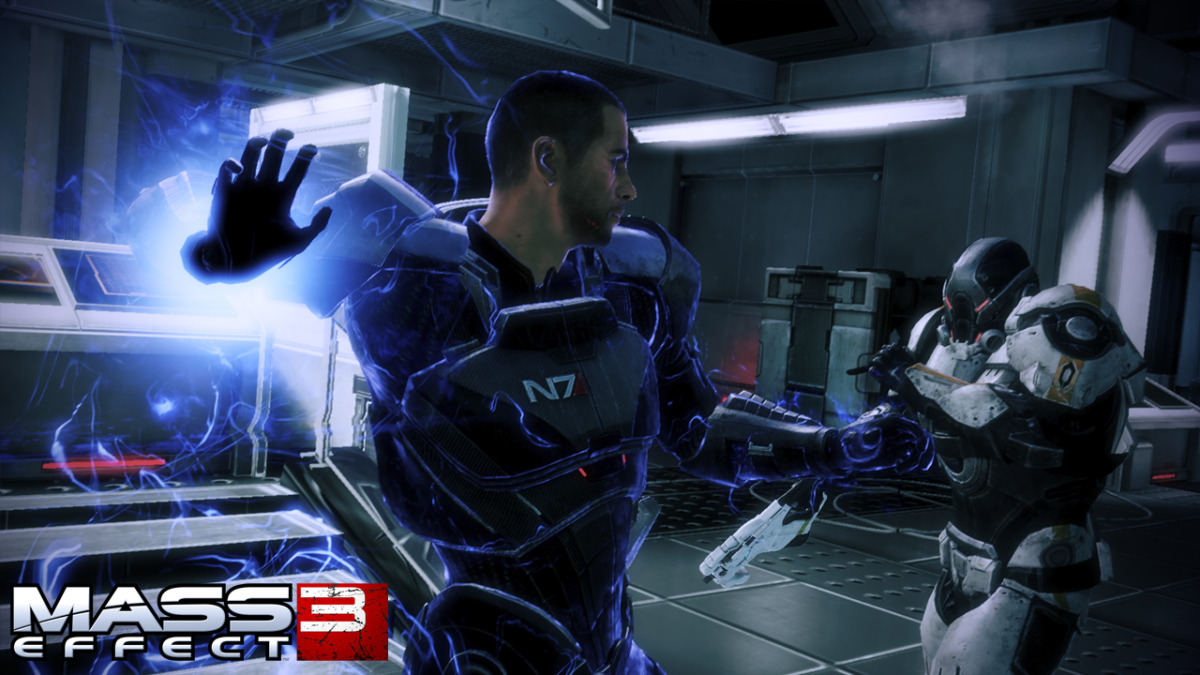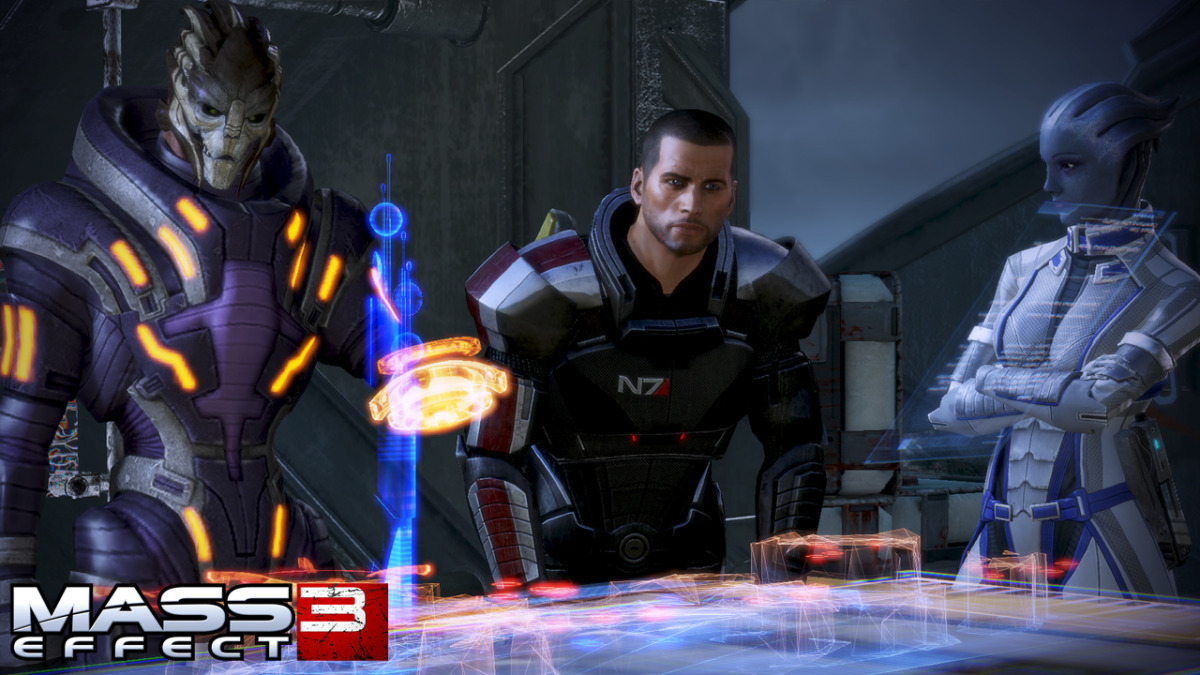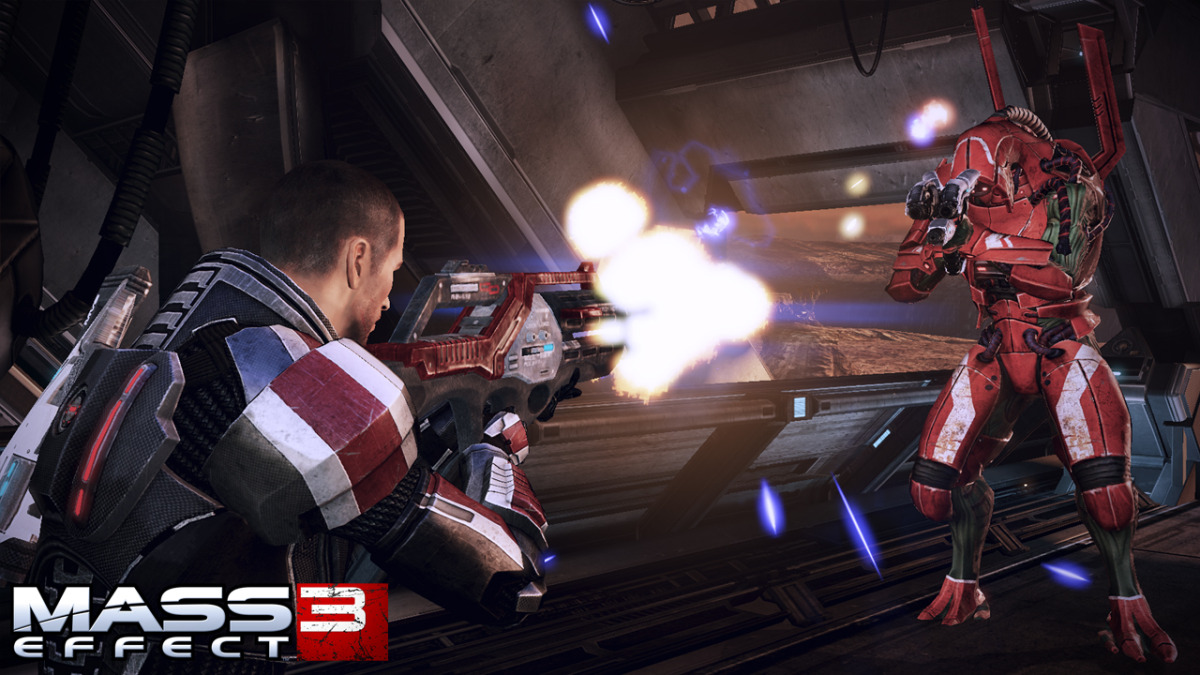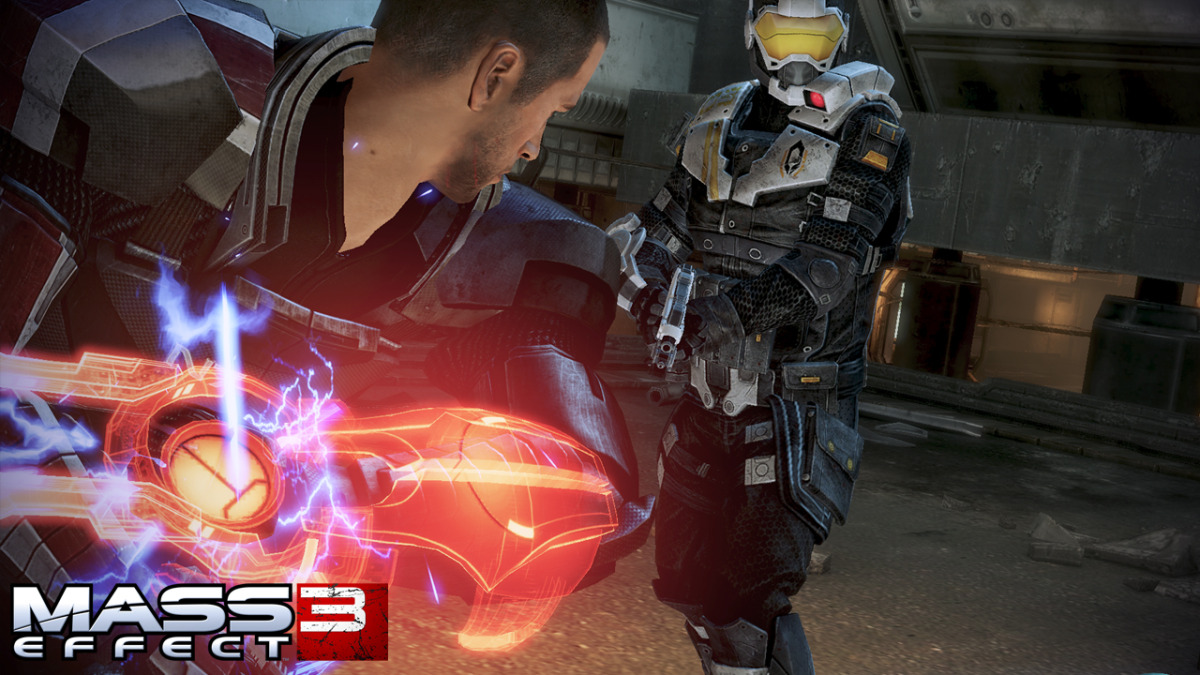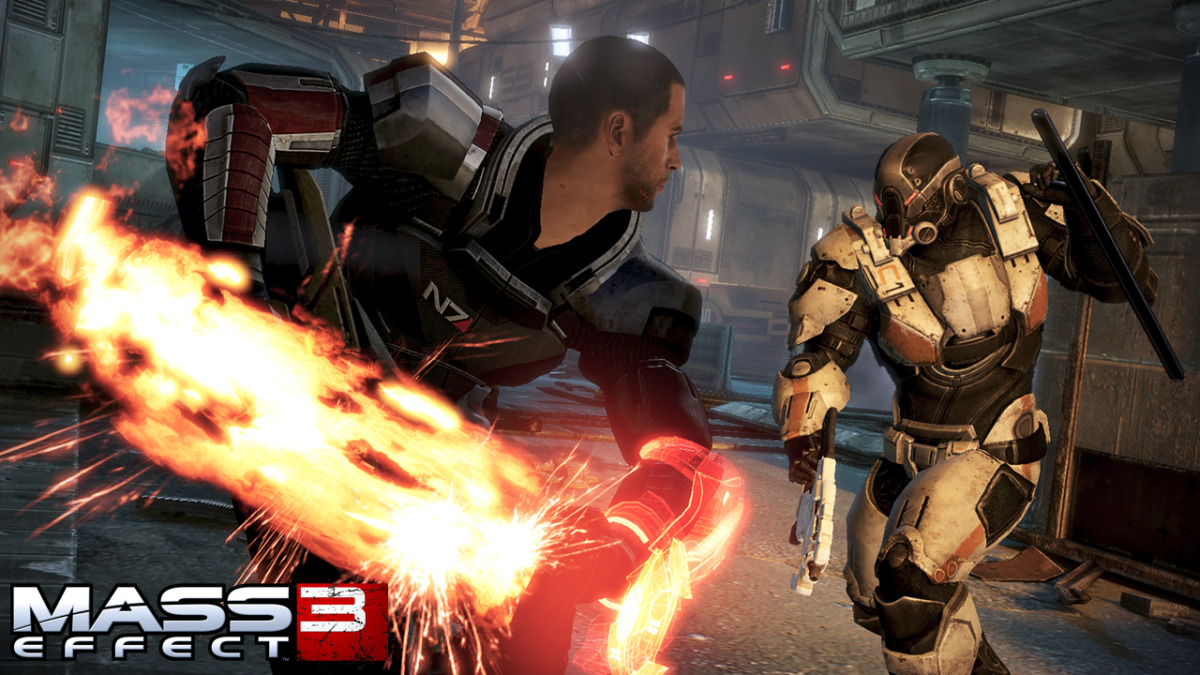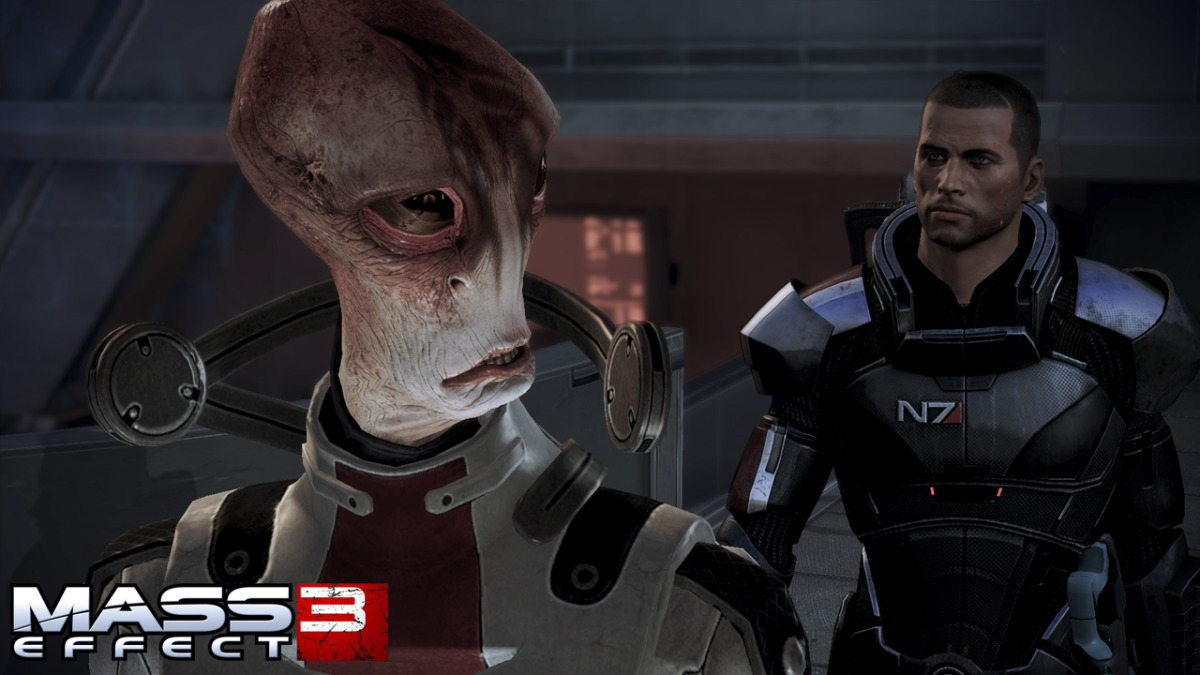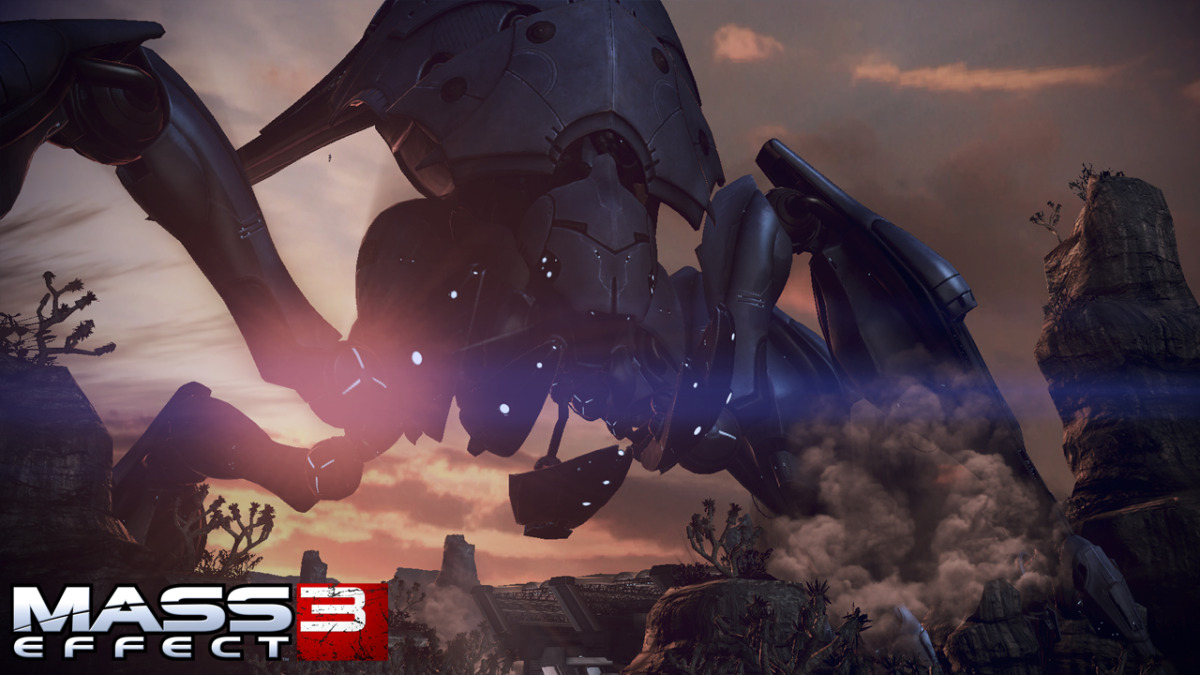 While a thousand overworked and underpaid contractors are building your deus ex machina, it's your job to travel as an ambassador to every planet in the galaxy and unite everyone's army against our mechanical foes. This is the most interesting part of the game and really shows off the decisions from the last two titles. Every mission has something to do with collecting resources for the Crucible or recruiting armies for the war effort and there's a past decision behind every one of them. Old friends (the ones you didn't get killed) show up to help, entire armies respect and listen to you depending on your reputation, and you'll find yourself enjoying hours of gameplay that wouldn't be there if you made one wrong move in the last game.
It's a surprisingly simple plot for such a complex universe. Build the device to kill the machines. The simplicity of the plot is a bit of a disappointment if you were hoping for something a little more complex than what all the commercials are showing. This narrative also lends itself to a lot more action which might be sad news to players who were more interested in the RPG aspect of the game. Fortunately, the simple story also leaves a lot of wiggle room for side missions allowing you to tie up a lot of loose ends with past characters. Even though it's a much lighter serving this time around, you'll still get your RPG fix.
As previously stated, shooting takes a much bigger role in Mass Effect 3 than in past installments but it's also the best shooting mechanics the series has ever seen. The cover system is taken straight out of Gears of War but is a definite improvement over ME1 and 2, allowing you to dive into and out of cover from other pieces of cover around it. This makes fighting much smoother and allows you to concentrate on the battle instead of the controls.
Unfortunately, Bioware managed to turn this strength into a weakness with a little too much confidence. Every battle is easier and more interesting than before, but also way too long and repetitive. It's okay to pull more focus on combat after the mechanics have been improved, but every battle seemed to have ten too many enemies in it and last twenty minutes too long. It's especially saddening since it feels like every extra battle is replacing an interesting conversations or some clever role playing that could have been.
In an added attempt to make the combat more streamlined, the game now includes Kinect support, allowing you to shout commands at your squad members and respond in conversations by just saying the words. I imagine it's supposed to bring you closer into the experience to be able to shout at your army like you would during a real battle, but like most hardcore games with the inclusion of Kinect, it feels like a gimmick. There are very few times you'll want to "say the words" instead of just clicking a button. In fact, yelling at my T.V. numerous times to try to get my squad to listen to one command takes me out of the experience more than any button press ever has. At the most, it seems to serve as another bullet point to be slapped on the back of the box as a marketing tool. Speaking of marketing tools, Mass Effect 3 also comes with multiplayer for the first time in the series.
The online battles play exactly like horde (fitting, since that's where the game took its cover system). You and a few friends get the chance to fight against numerous waves of different enemies and level up your powers to make subsequent battles a little easier. It's disappointing they didn't do more with this feature. The game is an RPG at heart and the multiplayer pretends to be a shooter. There are some elements of leveling up still present, but it would have been nice to go on missions or have conversations with friends to extend my single player experience.
As it stands, the multiplayer doesn't affect my opinion towards the game because I was just fine playing the first two with zero multiplayer. I'm just sad they wasted time on it when more resources could have been applied towards the campaign. If they had done something more interesting than be Gears of War (with less maps and a rougher cover system), than maybe I would have paid more attention to it.
For a long time fan of the trilogy, Mass Effect 3 is full of let downs. It's very easy to point to every aspect of the game and say 'they did that better in ME1 or ME2.' However, this is still a great game that deserves to be bought, especially if you're importing your save file. It will be extremely satisfying to see your decisions finally pay off and the story is still better than 90% of all RPGs out there. Bioware set the bar high and fell a little short on this one, not to mention the lackluster ending, but it's still Mass Effect. It's Still quality. It's still a must buy.